Beyond Ice Cream
Our dream is to see businesses filled with people who are passionate about the work they do, leveraging that passion to serve others in a meaningful way that allows them to unlock their true potential.
At Rolling Monkey, we don't have a tagline, we have a motto: Create To Inspire
We aim to deliver not only the highest quality product with exceptional attention to detail but to deliver an experience, an experience that excites, an experience that delivers a feeling of freedom from the day-to-day challenges of life. This experience comes by heightening the senses through the visual atmosphere, unique sounds, positive engagement, and the exceptional taste and smell of our fresh, made-to-order super-premium ice cream. In essence, we are an InspirationStation® that is here to provide our community with the fuel of life. Here, you will find that we do things differently. We challenge the ways things have always been done, as our playground is outside the box.
Our measure of success is not the typical measure of monetary gain, but rather fulfillment. That is, by doing something we love, doing something we are good at, and giving back to the community by serving others in a meaningful way. We put our hearts and souls into our craft. The work we do produces a feeling of happiness for both us and the customer. What better way is there to do business?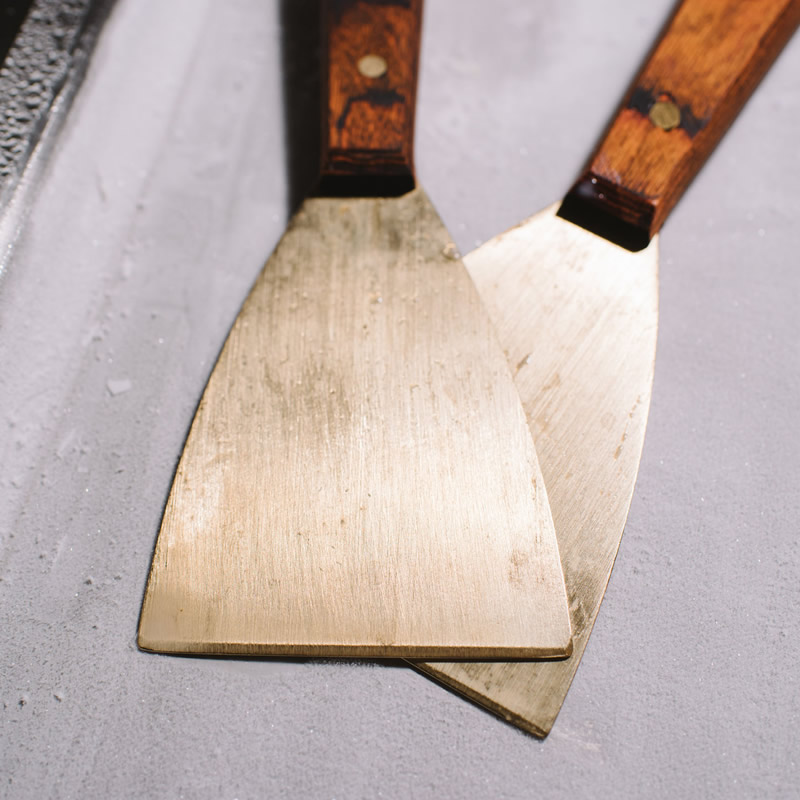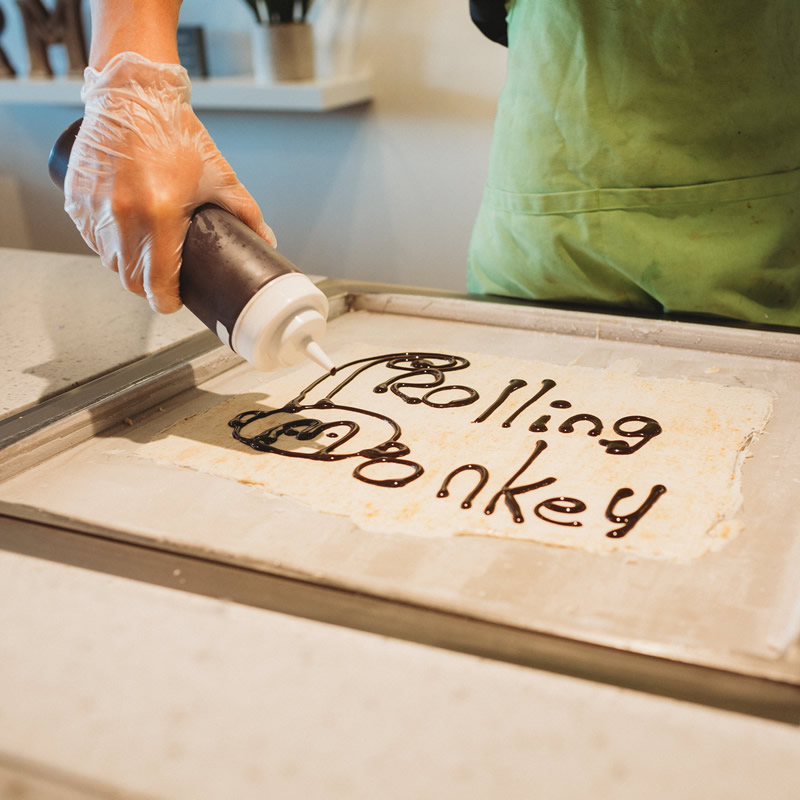 How We Do It
Welcome to the show! Rolling Monkey handcrafted ice cream is made to order by skilled artisans who start the process by pouring a locally sourced "Super Premium" liquid ice cream onto a below freezing surface. As the ice cream begins to freeze, small ice crystals form due to the rapid rate of transformation from liquid to solid state in order to generate a naturally smoother, creamier product, eliminating the need to add in additional fat and emulsifiers. Once the ice cream is formed, the flavors are brought to life by adding in the customer's choice of mix-ins. The customer watches as their ice cream is rolled, one frozen curl at a time. The cherry on top, quite literally, occurs as the customer decides which ingredients will artfully top their individual creation. There you have it, ice cream made the freshest way possible.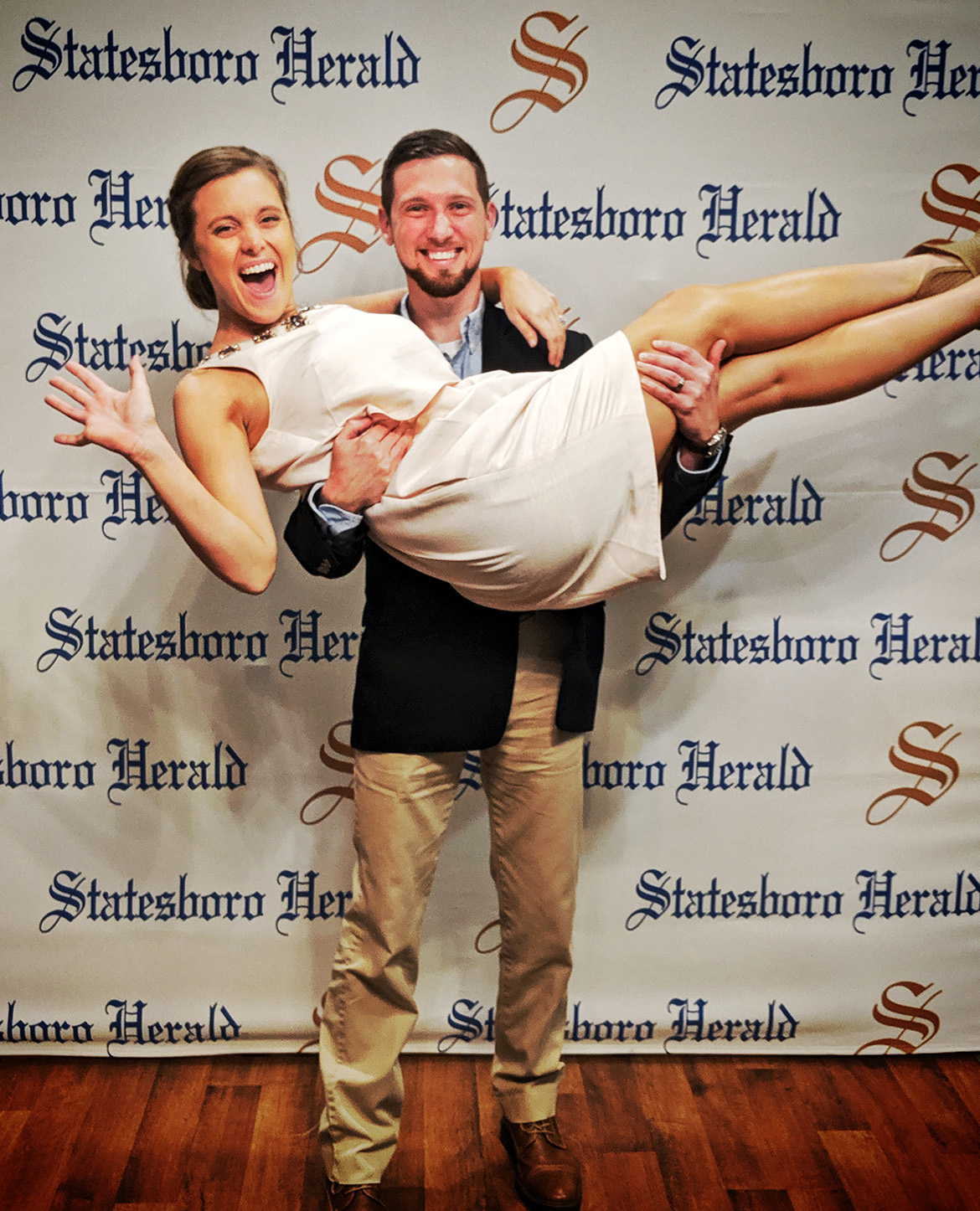 Garrett & Meagen Clark
Owners/Founders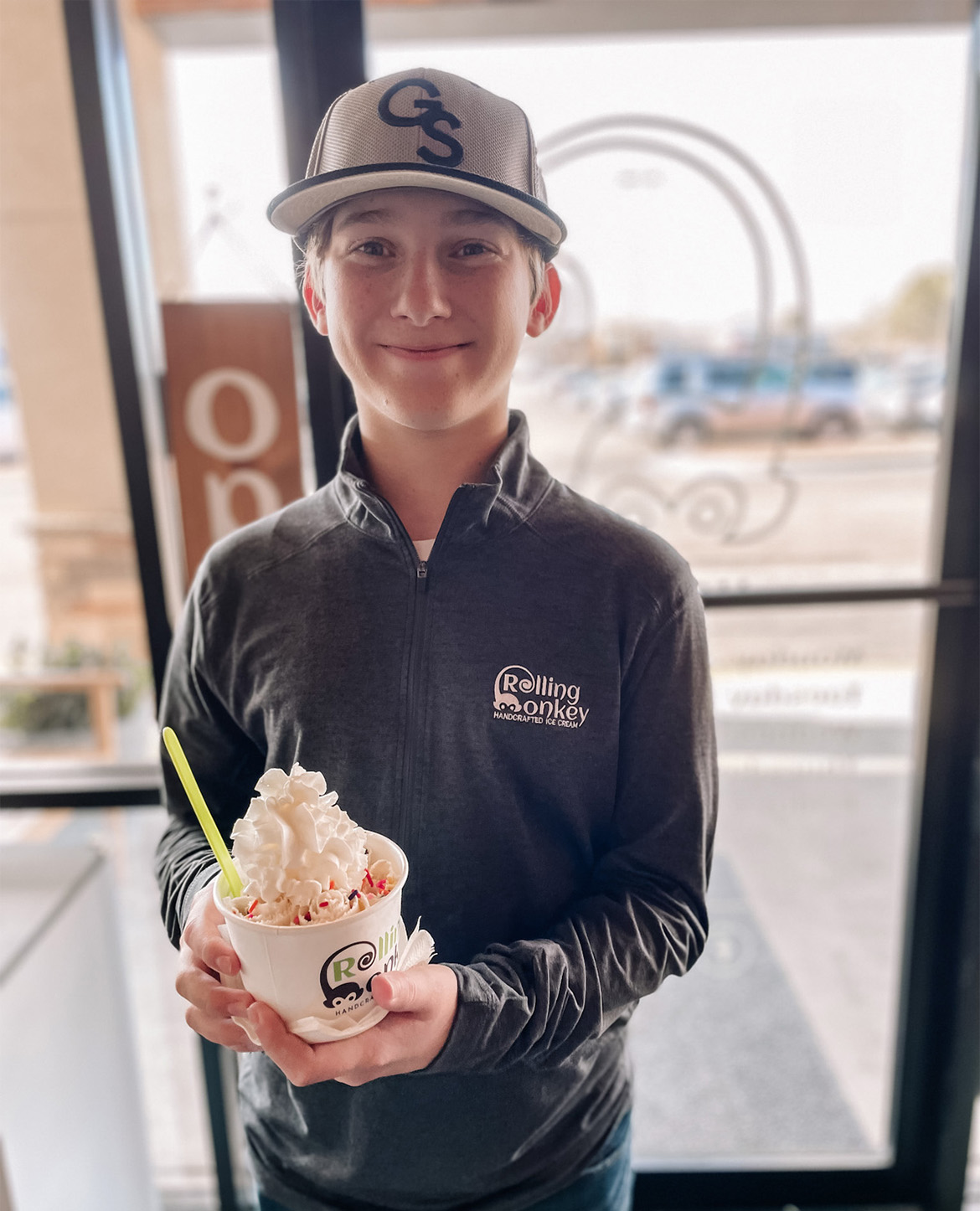 Connor Clark
The Monkey Himself
Weekdays
Monday: Closed
Tuesday: 12 pm - 9 pm
Wednesday: 12 pm - 9 pm
Thursday: 12 pm - 9 pm
Friday: 12 pm - 10 pm
Weekends
Saturday: 12 pm - 10 pm
Sunday: 12 pm - 9 pm
* Holiday hours may vary
Address
430 Northside Dr E
Suite #166
Statesboro, GA